Available in various color themes:
Shabby Boho - there are pastel shades of laces, doily top and feathers

Gypsy Jewels - there are dark shades of laces and feathers, like purple, coffee brown, wine red, teal etc

All White - there i gonna use while only laces, feathers and doily

Customized - there u tell me the colors u like me to use (make sure to leave a special note for seller when check out)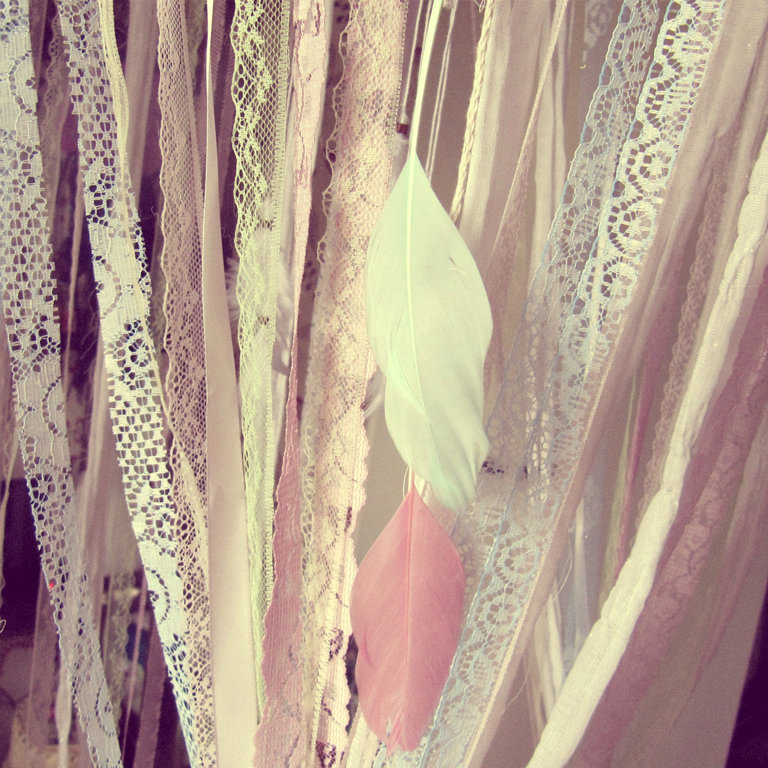 Available in various sizes:
Small (hoop part approx. 11'', laces leght approx. 32'')

Large (18''x70'')

Queen size (18''x100'')

King size (20''x100)
Twins crib two canopies set:

Small set of 2 canopies (11''x32'' each)

Large set of 2 canopies (18''x70" each)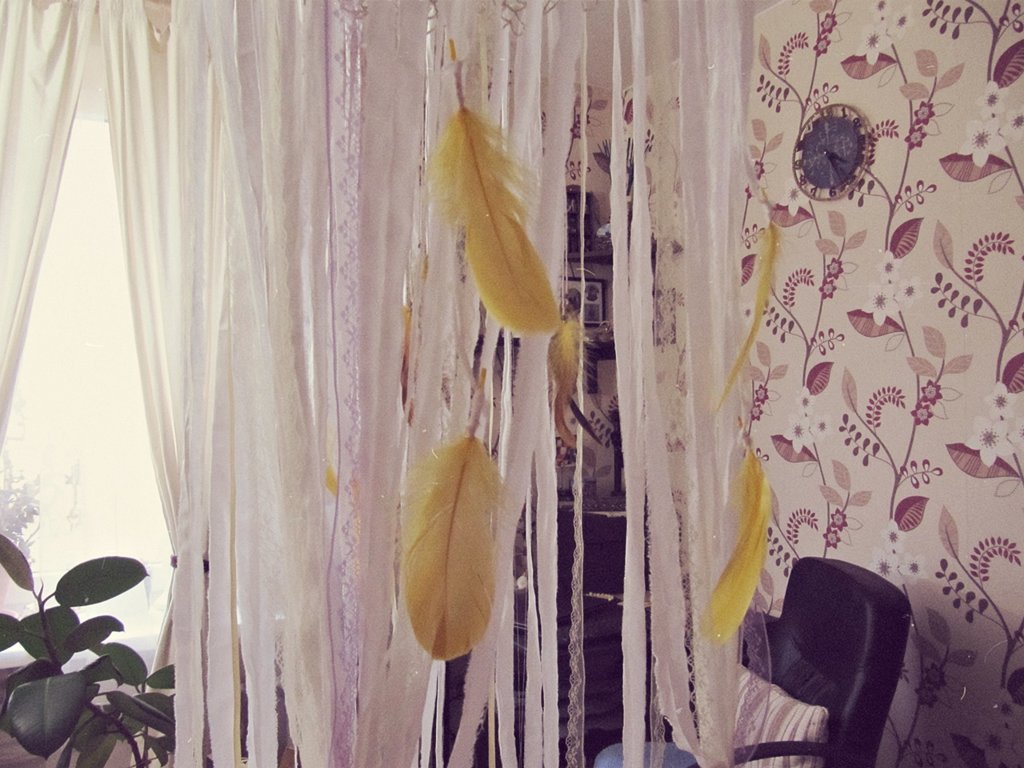 Click here to order your custom design bed canopy

If u dont have Etsy.com account pls, sign up

Let me know ur concept, color, design idea. Please, be very clear when u discrubing ur order, let me know each and every detail (size, color, style, materials etc).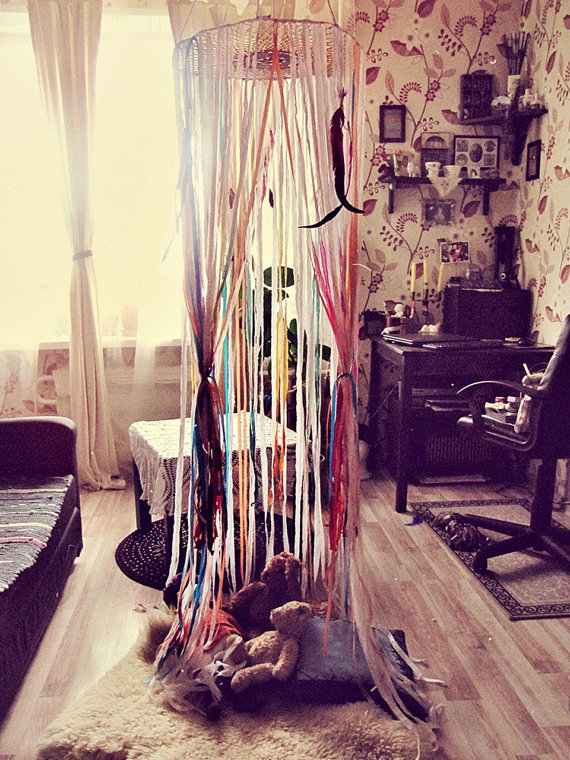 Bed canopy (a.k.a. bed crown or bed tent) is extraordinary home decor to decorate ur bedroom or nursery in magic bohemian style.

Universal for girls and boys nursery, good for baby shower decoration; mother to be, newborn or wedding gift and perfect as very boho bedroom decor.

Bed canopy also can be used as "play tent" or outdoor patio decor (i would recommend you king size for that).
When u use it for baby crib it will also works as dreamcatcher mobile 'cause of feathers, beads and laces stripes hanging over the crib.
100% handmade of organic and eco-conscious materials.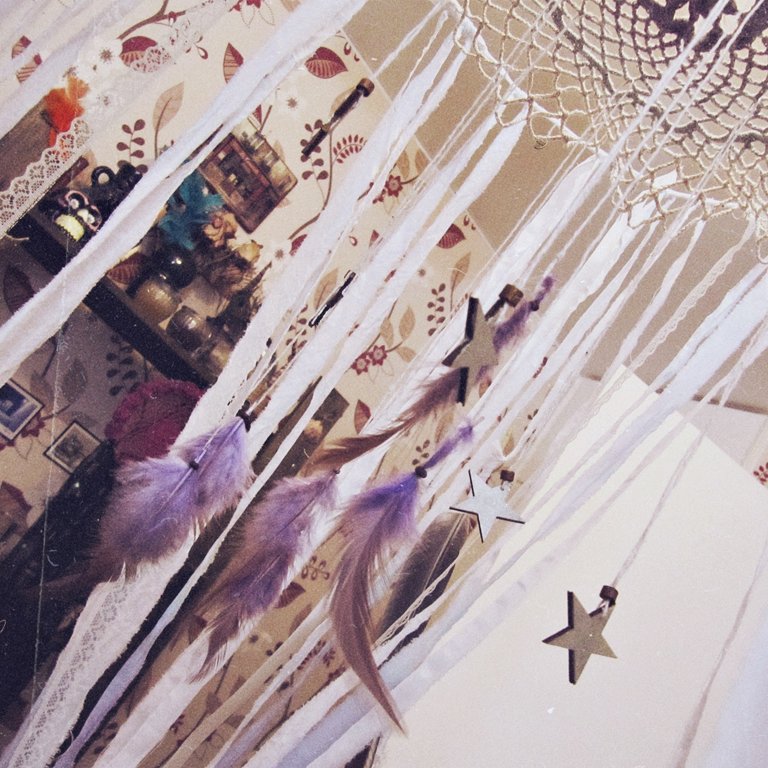 I am using laces, cotton yarn, jute, linen, feathers, gems, wooden beads, satin ribbons, driftwood. Framework made of thin steel wire.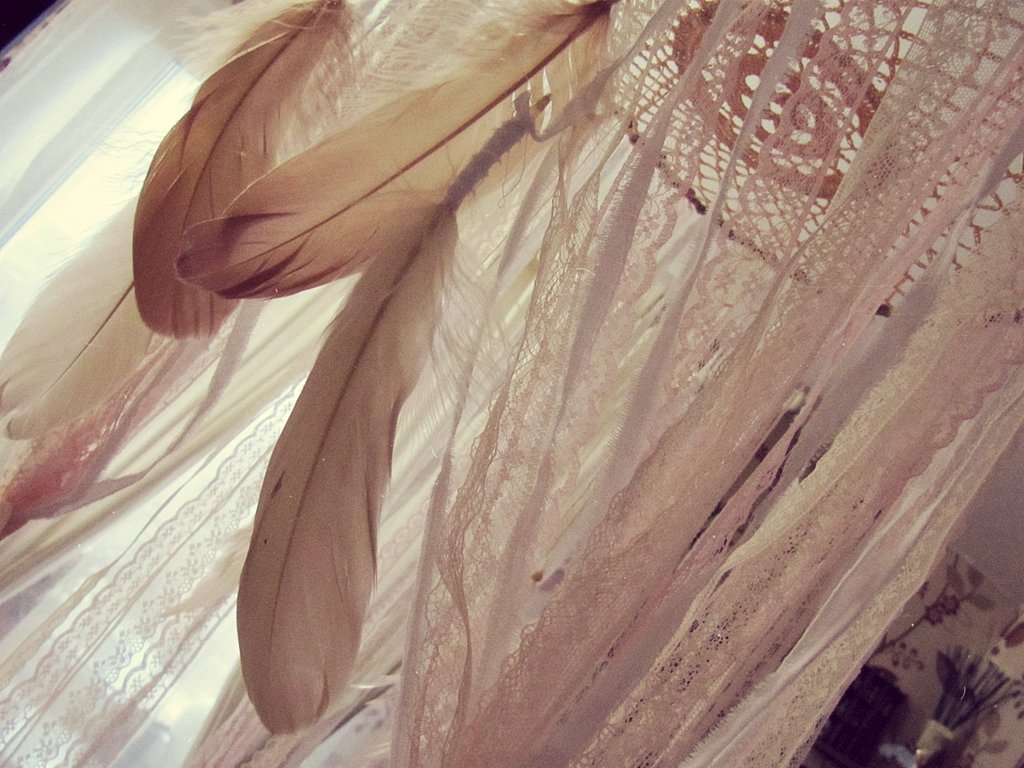 Allow me up to 14

days to process your order. When it's done i'll send u the photo of the canopy i've created for you, and if we are good i'll ship ur order next days.
Do not hesitate to contact me if u have any questions.